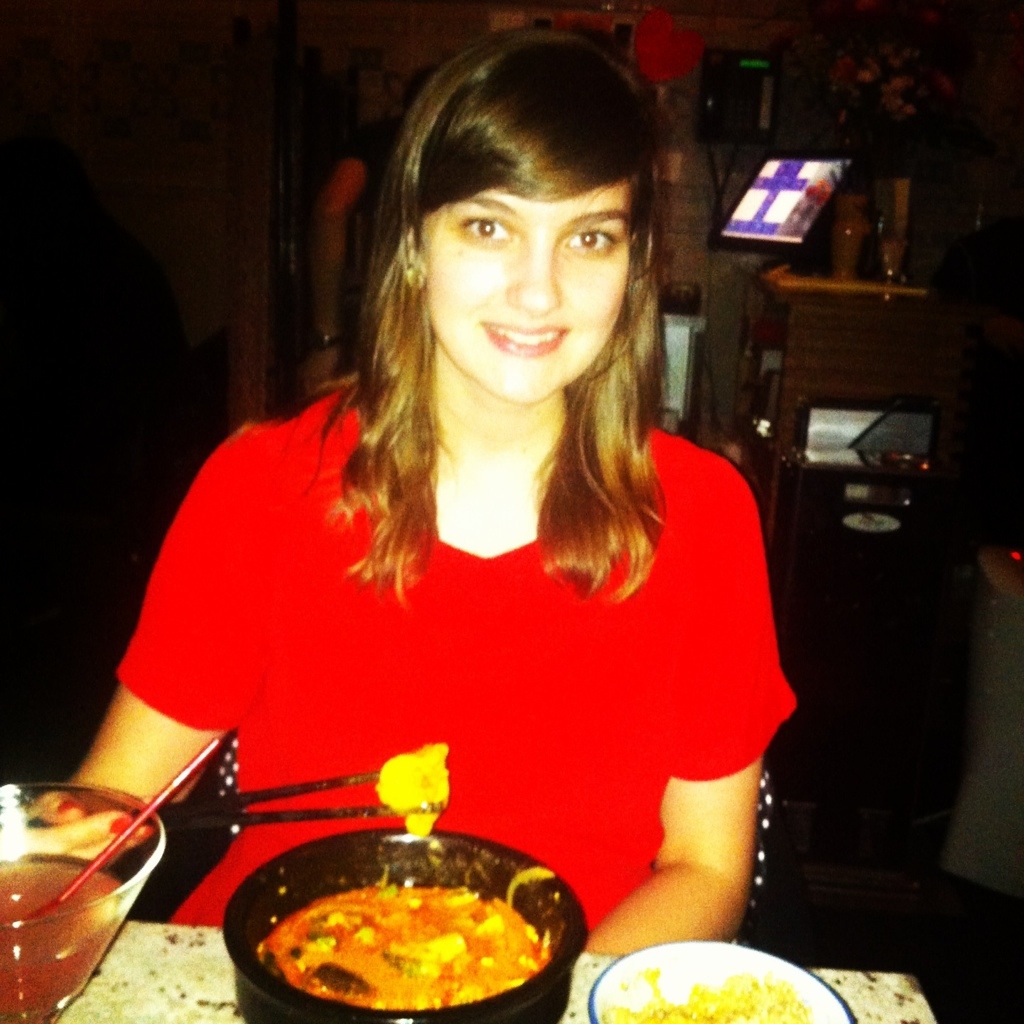 Every month, I meet Katia, a university friend, for a gossip over sushi – and we accidentally get very, very drunk. Before our date tonight, I said that we had to forgo the sushi for something I'd never had before.
Scouring the mid-way point between Katia's Upper East Side pad and my SoHo spot (which usually means Union Square) for something new, we came across an award-winning Malaysian restaurant. And even though there was no sushi, the gossiping and copious servings of cocktails remained.
Laut is a (former) Michelin-starred but surprisingly casual fusion restaurant on 17th Street and Broadway. After settling at our snug table, we dived right into the sickly sweet cocktails – a lychee martini for Katia and a Singapore Cosmo for me. They went down a treat. As did the second, and third.
The menu was extensive (I'm always suspicious of a menu that stretches to six pages – it's like a diner) and to make sure I was definitely ordering something Malaysian, I chose the handily-named Malaysian vegetable curry.
For starters, we shared generous portions of dumplings, which were pretty underwhelming, and satay tofu, which was naughtily delicious.
For mains, Katia ordered some sort of salmon on a bed of something but there was so much talk of boys and jobs between the cocktail swilling that I totally forgot to ask her how it was.
My Malaysian curry was like a red Thai curry with more kick, and its tofu was cooked to perfection.
While I would definitely have it all again, the meal just didn't really seem that different to anything I'd had before. And although the service was good and the food was satisfying, I'm not too sure how they scored that star.
But the company was great and this little piggy hiccupped all the way home.