I don't want to over-egg the Easter puns, but today was an eggstravaganza.
One festive activity was making treats that nearly resembled Cadbury's creme eggs with my friend Meghan ('Megghan').
As devotees of Buzzfeed, we'd come across this cracker of a recipe a couple of weeks ago and decided to give it a go. It involved me venturing to Meghan's somewhat more spacious kitchen as well as: ½ cup Lyle's golden syrup; 6 tablespoons butter; ½ teaspoon salt; 1 teaspoon vanilla; 3 cup powdered sugar; ½ teaspoon yellow food colouring; 12 ounces dark chocolate.
And this is how we did it: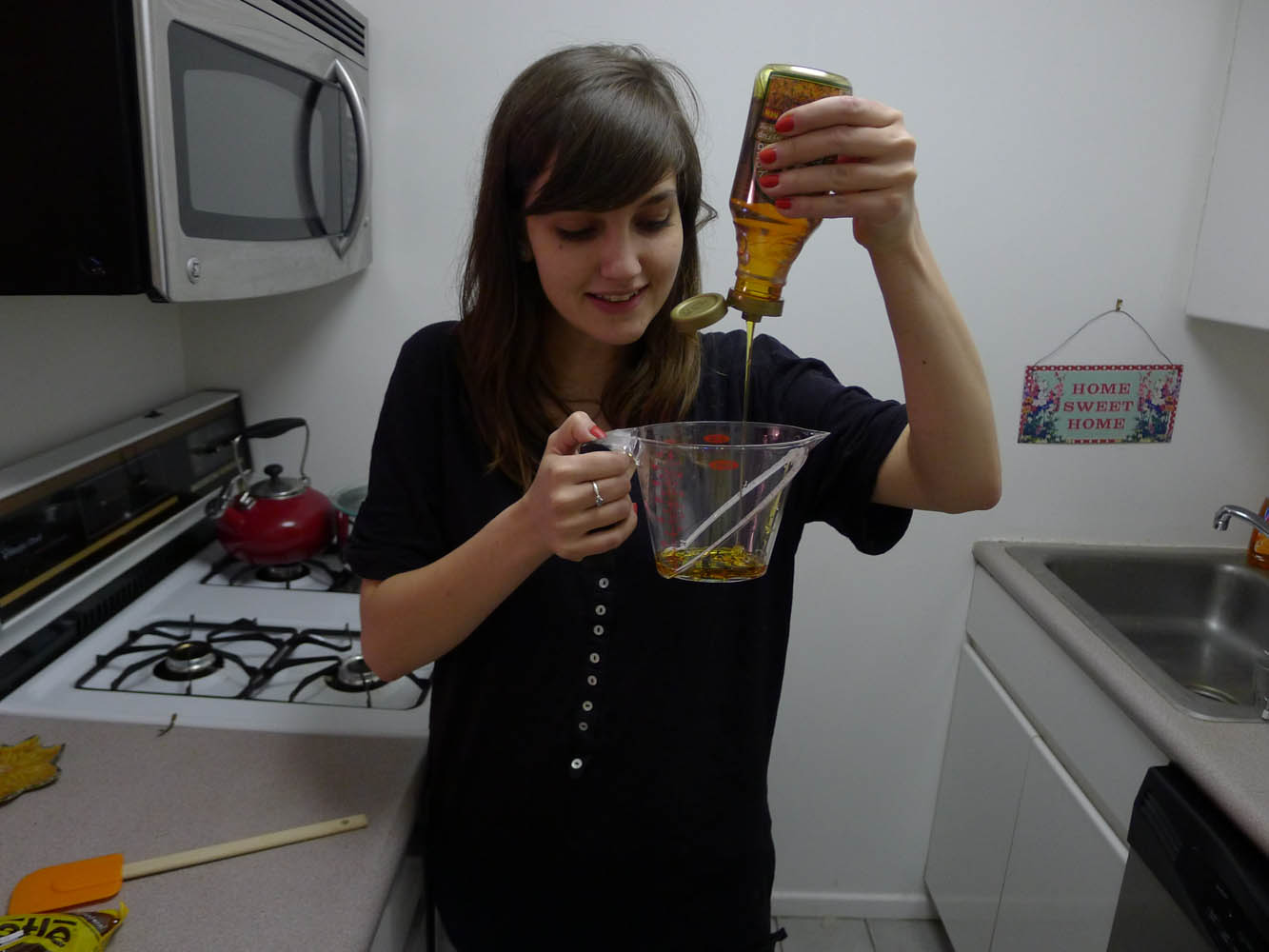 I think one mistake was making them far too large; we were supposed to stick the loaded toothpicks into a potato to stand them up and allow the chocolate to set, but they were too heavy. The size also meant they were so sickly. We also squished the egg shapes while making them, unaware that our yolks would also get elongated.
But they were pretty darn tasty.
As well as making the creme eggs, I also visited the Easter Parade on Fifth Avenue. But this wasn't a first as I went last year. And it was no less gaudy/endearing this time around:
Happy Easter!