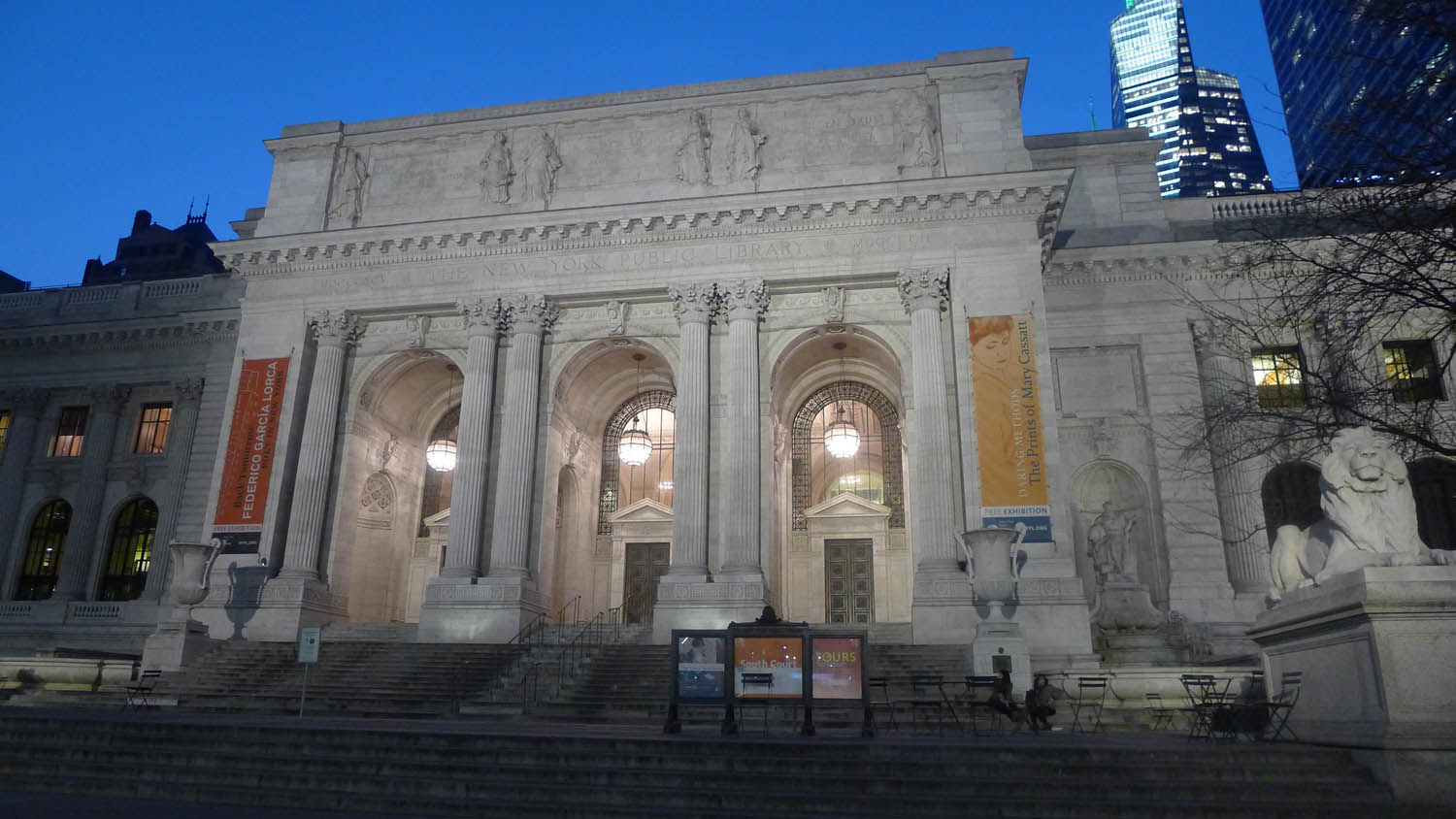 This blog has always been about making the most of opportunities. Well, in a bizarre twist, it backfired a little tonight.
I was standing outside the New York Library trying to figure out how to get inside for a storytelling evening when I locked eyes with a dashing young man who was having a similar problem. We joined forces (and still failed) and he asked for my advice finding a bookshop. We got chatting and I told him about me doing something new every day, and he said: 'I actually have a spare ticket to Tribeca Film Fest tonight, want to come?' And I responded: 'Ah no, I've already been.'
What. Is. Wrong. With. Me.
So our love affair was shortlived and instead, I scuttled across the road to the Mid-Manhattan Library for my much less glamorous event – Story Time for Grown-Ups. To be honest, within about 30 seconds, I was glad I'd gone.
It was hidden in a back room of the library and attended by about six people. But it was so quaint and interesting – and I had one of those moments thinking, Why do New Yorkers not make the most of these free events?
For an hour, our host Lois read three Civil War stories by Ambrose Bierce. I'd never heard of him before, but was won over by his unexpected twists and unhappy endings. For his time (late 1800s), he was so modern and anti-war. I was a little put off by the heavy descriptions at the starts of the stories, but the dialogue and abrupt endings made it worth it.
My favourite was The Story of a Conscience, if you fancy reading it.
Lois was great. Despite the small crowd, she took it so seriously and her voice was low and undulating and comforting… so it was little surprise the guy next to me barely made it through the first story before nodding off. I had to stifle my giggles.
Tonight I learned some things:
1. New Yorkers complain about how expensive everything is but never make the most of great free stuff, like the libraries. 2. Ambrose Bierce is an interesting character – both in his work and life – and I'll be checking out some more of his short stories. And 3. I should be more open to accepting the kind offers of strangers (within reason).