When I've told people I've never been to 16 Handles before, they've recoiled in horror and distrust. Today I finally decided to visit this New York Institution… mostly because I am still a little sore from last night's festivities and could not muster myself to do anything else.
For the uninitiated, 16 Handles is a frozen yoghurt chain that – duuh – has 16 different types of yoghurt or sorbet that you self serve. You can then throw anything on top from chocolate chips, to nuts, to fruit and caramel.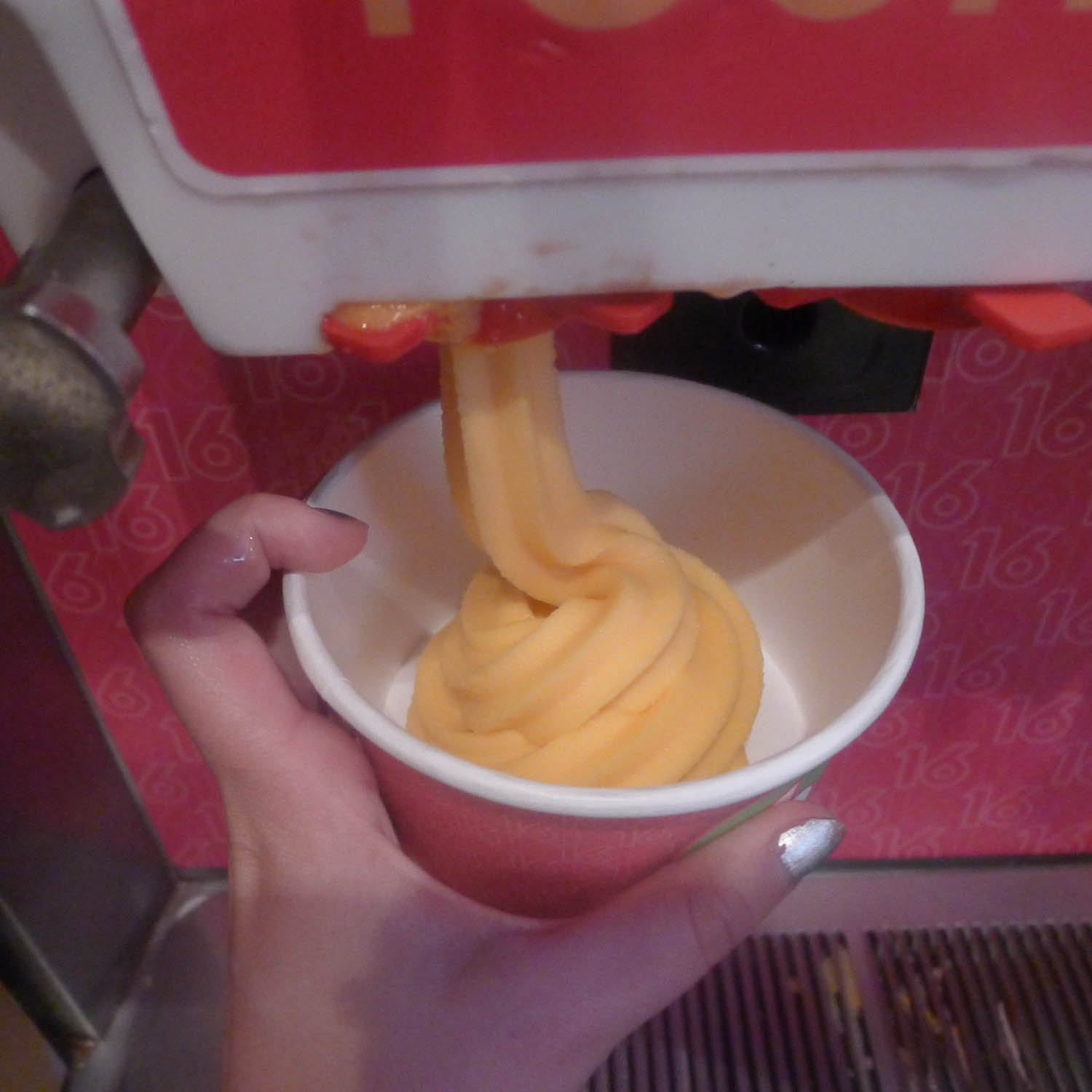 I popped along to one on 2nd Avenue between 9th and 10th Streets. The whole thing was a bit overwhelming and a lot of the flavours – New York cheesecake, marshmallow – seemed a little too rich for my fragile state. So I opted for mango and raspberry sorbet and then chucked a load of fruit on top.
You can fill up the cups with however much you desire (or can fit in), and then they weigh it for the cost. And of course, it was absolutely delicious.
Just one step closer to becoming a true New Yorker.
For more info – including locations and flavors – see their website here.