Ryan and I were on Long Island again today and, at the suggestion of his friend Brian, went to check out a nearby butterfly zoo for my new activity.
We found the one-room 'zoo' nestled between shrubs and statues at the Main Street Nursery just outside Huntington. While it was much smaller than I'd imagined, it was crammed with beautiful butterfly species I'd never seen before.
Brian had mentioned using watermelon to entice the little guys during his visit, so ahead of ours, we stocked up. It was a great tip; we literally had them eating right out of our hands. As they uncurled their noses and slurped the juice, we were able to check out these lovely creatures.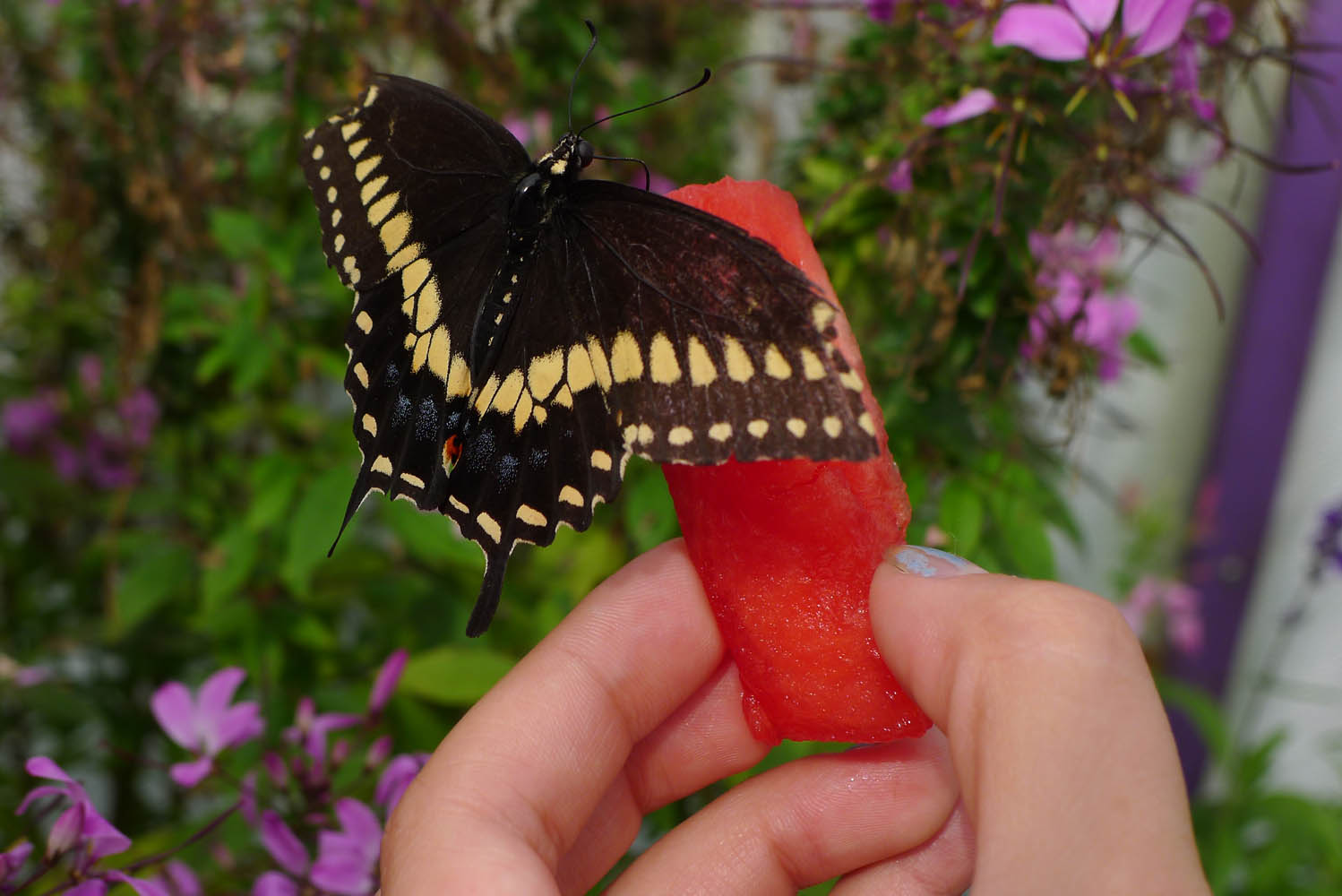 They were so friendly that Ryan even had them landing on his head and back. He fairly pointed out that they probably thought he was a large piece of watermelon with that shirt. Haha.
After saying our goodbyes and making sure we had no stowaways, we had a nosey around the rest of the nursery, which had a few hidden surprises.
The best surprise was the bull frog tadpoles. These guys were huge and bulbous and all had mini smiles. Look at this poser:
This may have been a mere nursery but it was actually such a fun hour and a cute summer activity. Now I'm desperate to go back and get me one of those bull frog tadpoles.