Before I did a new activity every day last year, the one thing I always made sure to appreciate was the theater. So now that I've got a bit of respite from playing the tourist, I thought it was time to rekindle my love.
Meghan pointed out that there were cheap tickets for King Lear at BAM in Brooklyn – and I jumped at the chance to visit a theater I'd never been to before. The Brooklyn Academy of Music is housed over three buildings near Atlantic Avenue – and, if you remember, I went to the movie theater last year to watch a film. Tonight's show was held a few blocks away at the Harvey Theater.
I studied King Lear about 10 years ago at school – and all I could remember was that it was very complicated and something about someone losing their eyes. But thankfully, due to the skill of the actors, their delivery and the captivating staging, I followed far more than I expected.
The cast was led by Hollywood and theater stalwart Frank Langella, who was so pitiful as a stooped-over Lear and yet so powerful. It is such a physically demanding role – especially for an actor old enough to play it (76, in Langella's case) – which made his weighty performance all the more impressive. His fellow actors were strong too, although I must say that the intonation some of the younger guys used (you know that thing when people go up at the end of their sentences? again and again?) slightly grated after a while.
But I still watched with joy as the women plotted to trick their father, as the Fool fawned over the king, as the sword fights lunged across the stage – and as Lear struggled to balance his need for power and his need for love.
The staging was stunning, too: rain pouring for a lengthy scene, tall hunks of wood for the forest, a stencil of England on the floor that was lifted out to create different levels.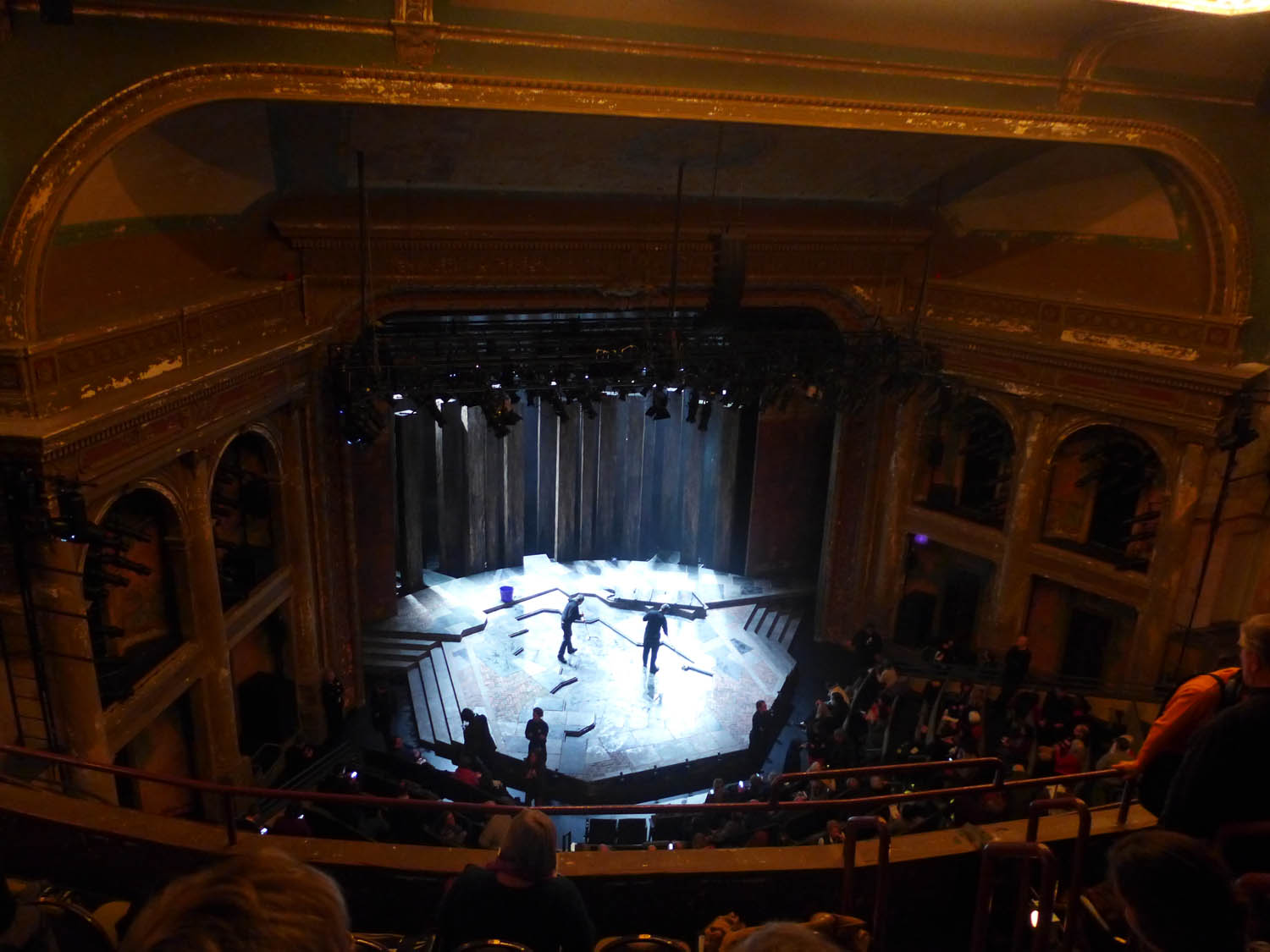 The theater itself is really impressive – both for its shabby chic look and for its space. The proscenium arch is flecked with peeling paint, which is strangely endearing, and the nosebleed seats were on stilts so you weren't dodging people's heads in front of you. The guy next to me even got comfortable enough for a two-hour snooze. (Although I did worry he was going to faceplant off those stilted chairs.)
Ahh what a great welcome back to the theater after so long away. Great suggestion, Megg!
Check out more events at BAM, including King Lear, on their website. I got the tickets from TravelZoo.com – although be warned: the final cost of the ticket with handling etc actually came to the original price!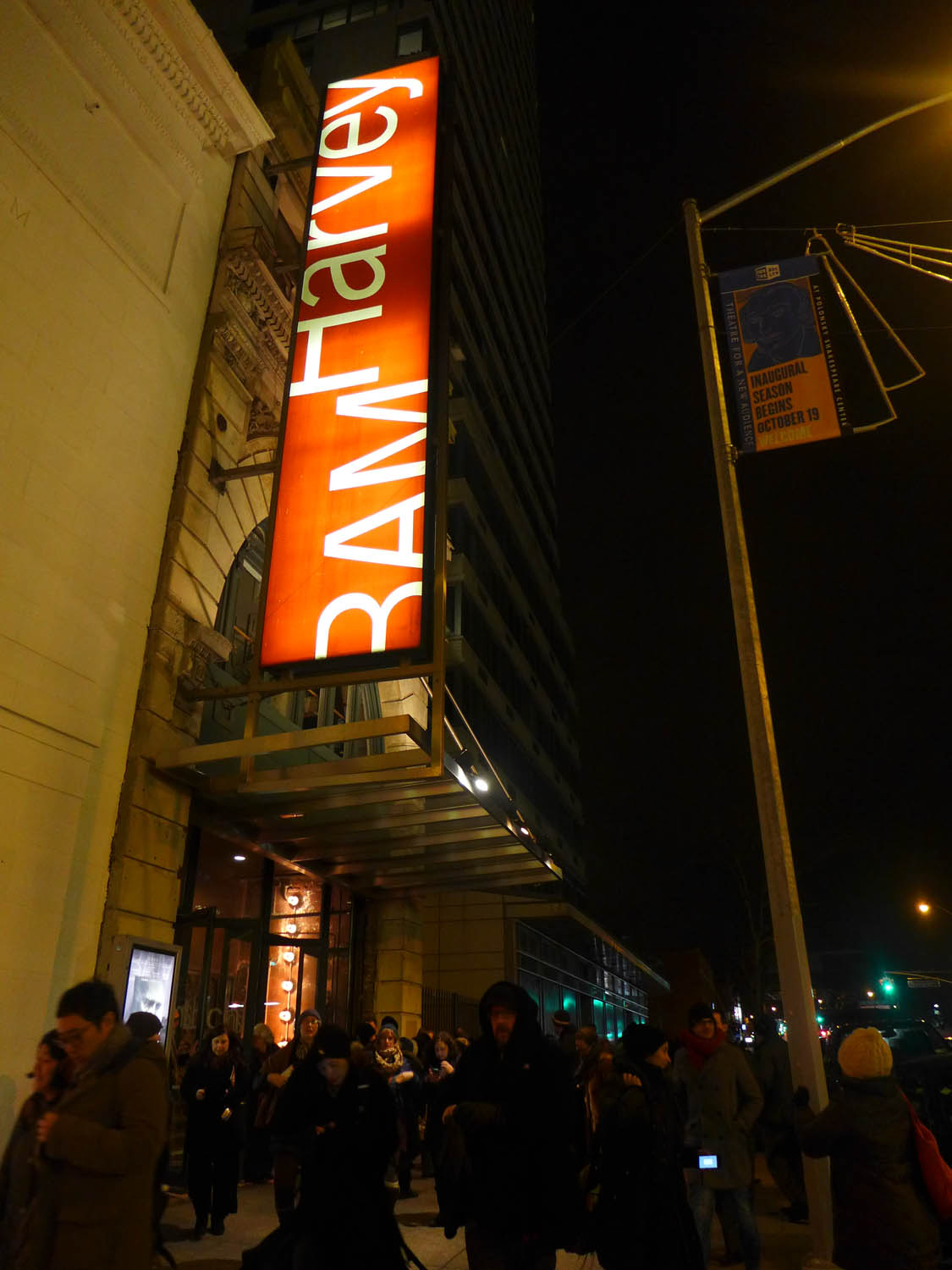 Picture credits: Johan Persson and nycgo.