My weekend will involve flat hunting (I'm making the move to Brooklyn!), first birthday parties, all-white dinners and a trip to Pennsylvania for some scuba diving. Let's hope the weekend is long enough to fit it all in, eh?
If you don't fancy jumping into a lake wearing a thick neoprene suit, here are some other suggestions for stuff that's going on:
1 :: It's one of your last chances to view the Domino Sugar Factory exhibition by Kara Walker, which closes on July 6 (how is it nearly July already?!). Using lasers, molds and tons of manpower, she's crafted massive sculptures from sugar, and it's a sweet sight to behold. It's over in Williamsburg and open 12-6 on both Saturday and Sunday.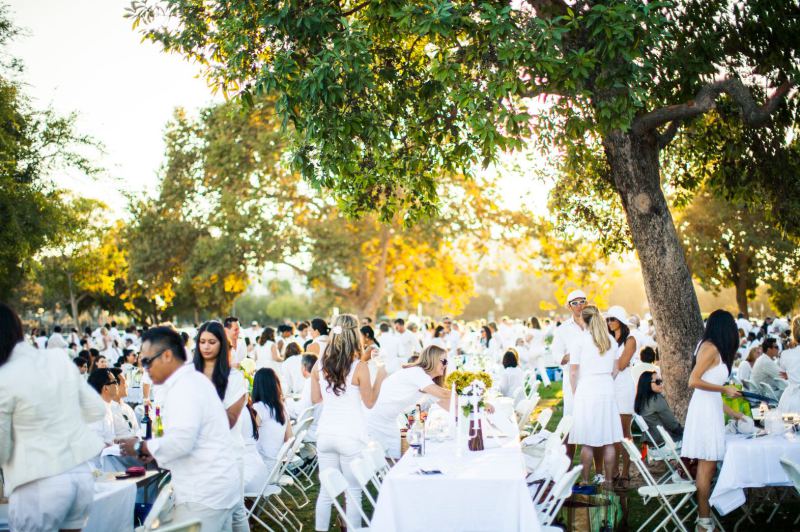 2 :: There's also the white pop-up dinner party happening at Prospect Park. See if you can still squeeze on the guest list here then don a white frock, grab some picnic snacks and head to the park tomorrow evening. If you don't want to join in the revelry, just keep your eye out for a gaggle of white diners (about 5,000 of them) in the area. We'll only find out exactly where we'll be tomorrow. For more information, see my blog about it here.
3 :: Jeff Koons – ya know, the artist who makes huge metallic dog balloons (like the one currently at Astor Place, pictured above) – is taking over most of the Whitney Museum for a few months, and it opens this weekend. I am so keen to see it, partly for his work, and partly to get back to the Whitney, which is in a beautiful, quiet part of the city. It's a lovely area to stroll around, grab some coffee in the sun, nip into the park… Yes please.
For more info on the exhibit, see here.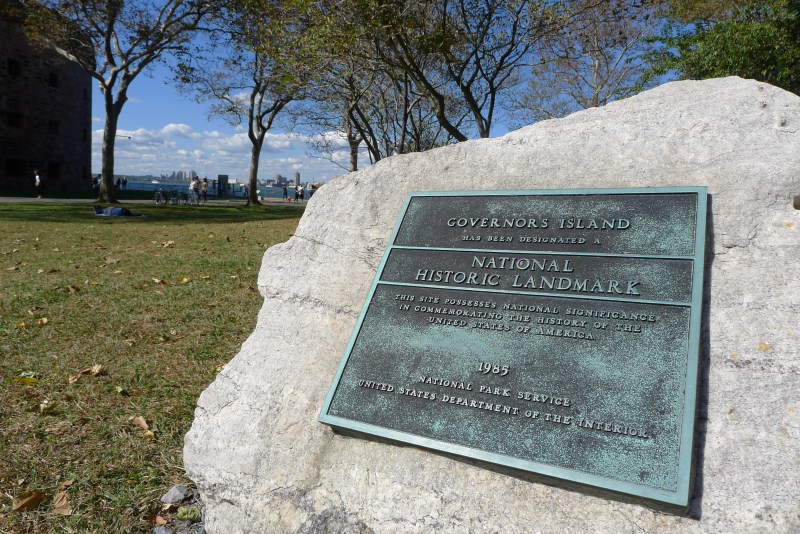 4 :: If the World Cup is already getting your goat, why not take a break from football for the far more civilized badminton? A tournament will get underway on Governors Island on Saturday – and if you're not taking part, you can watch while you glug beer and snack on Vietnamese food and ice cream. More info here.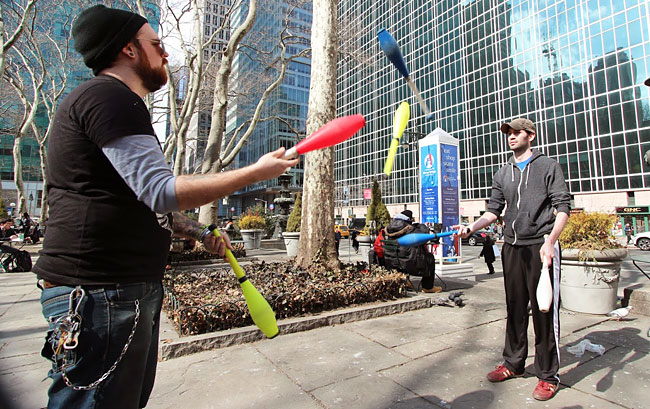 5 :: You could also take advantage of the city's parks while learning some new stuff – all for free. On Saturday, there's sketching with the help of an artist down in Battery Park from 10am (see here for more info), modern dancing with the Limon Dance Company in the northeast corner of Bryant Park at 10am and juggling in Bryant Park from noon (here).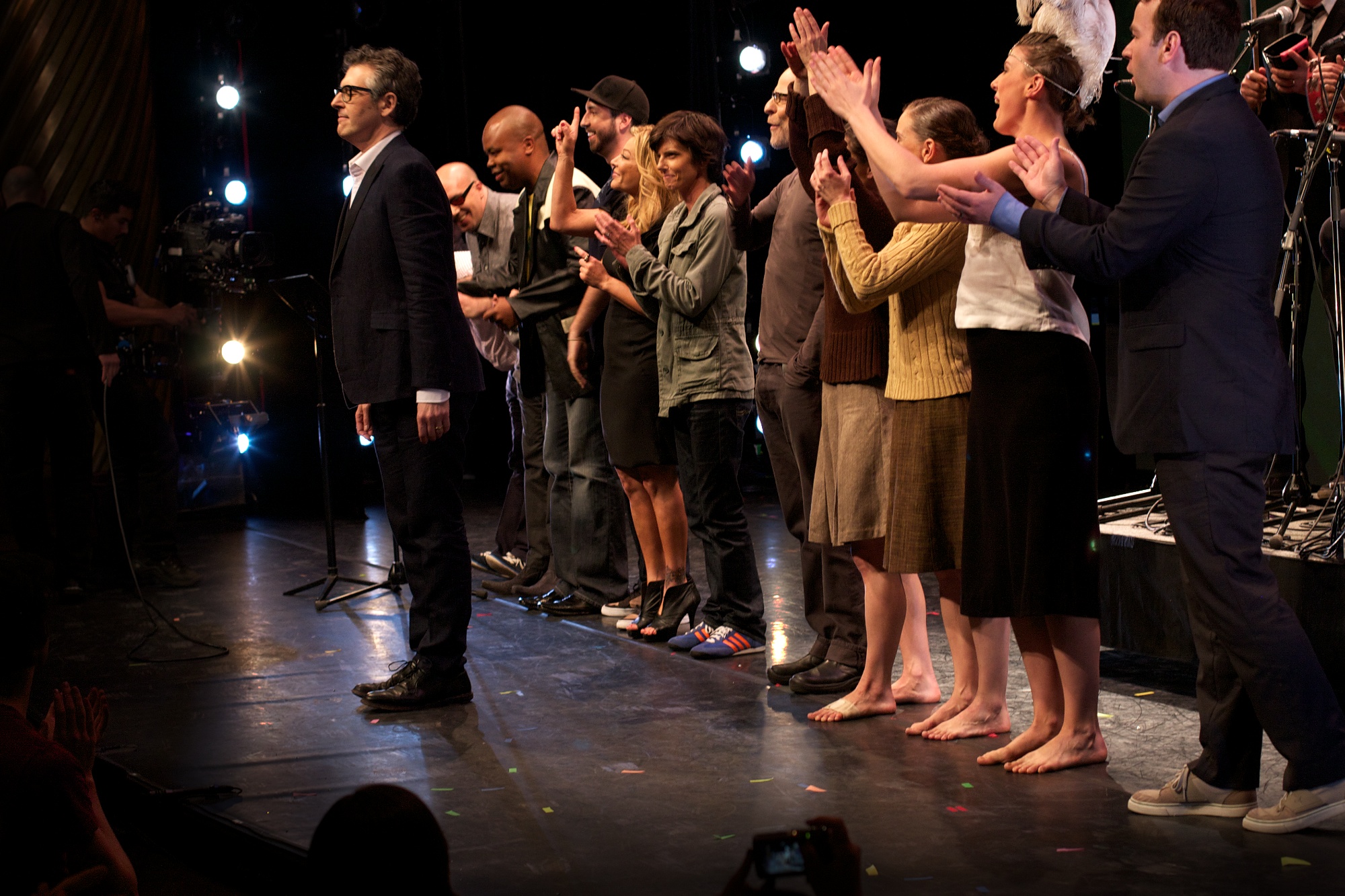 And finally :: If you want an excuse to stay in, why don't you check out a special episode of This American Life that was recently recorded at BAM?
I went to the recording a couple of weeks ago because my friend Robbie, a former New York Times journalist, had previously written/hosted a segment for the show. It was a great story: a few years ago, Florida cops posed as students at a high school so they could bust kids for drugs, and when one of the female cops asked a teenager to get her drugs, he agreed – because he fancied her. You can guess how the story ends. They turned the tragic tale into a musical (!) for the show at BAM and it was amazing.
The night also hosted great comedy, dance and opera, so you should check it out the show here and watch the video here.
Have a good one!