New York weather doesn't know what it's doing. While it's not quite warm enough for bare legs, it's definitely about time for the first ice cream of the season.
Tonight after work, Helen and I walked to the West Village and picked up some sickly sweet cups of ice cream – strawberry for me, chocolate for her – from a dodgy-looking diner. Then we popped around the corner and headed for the High Line.
The High Line – a mile-long former railroad track that's elevated above the west side of the city – is a gorgeous spot. While some of the tracks are still visible, the trains have long been replaced with people, benches, shrubs and art work. Even though it gets busy, it's so peaceful and gives great views over Chelsea and the water to Jersey.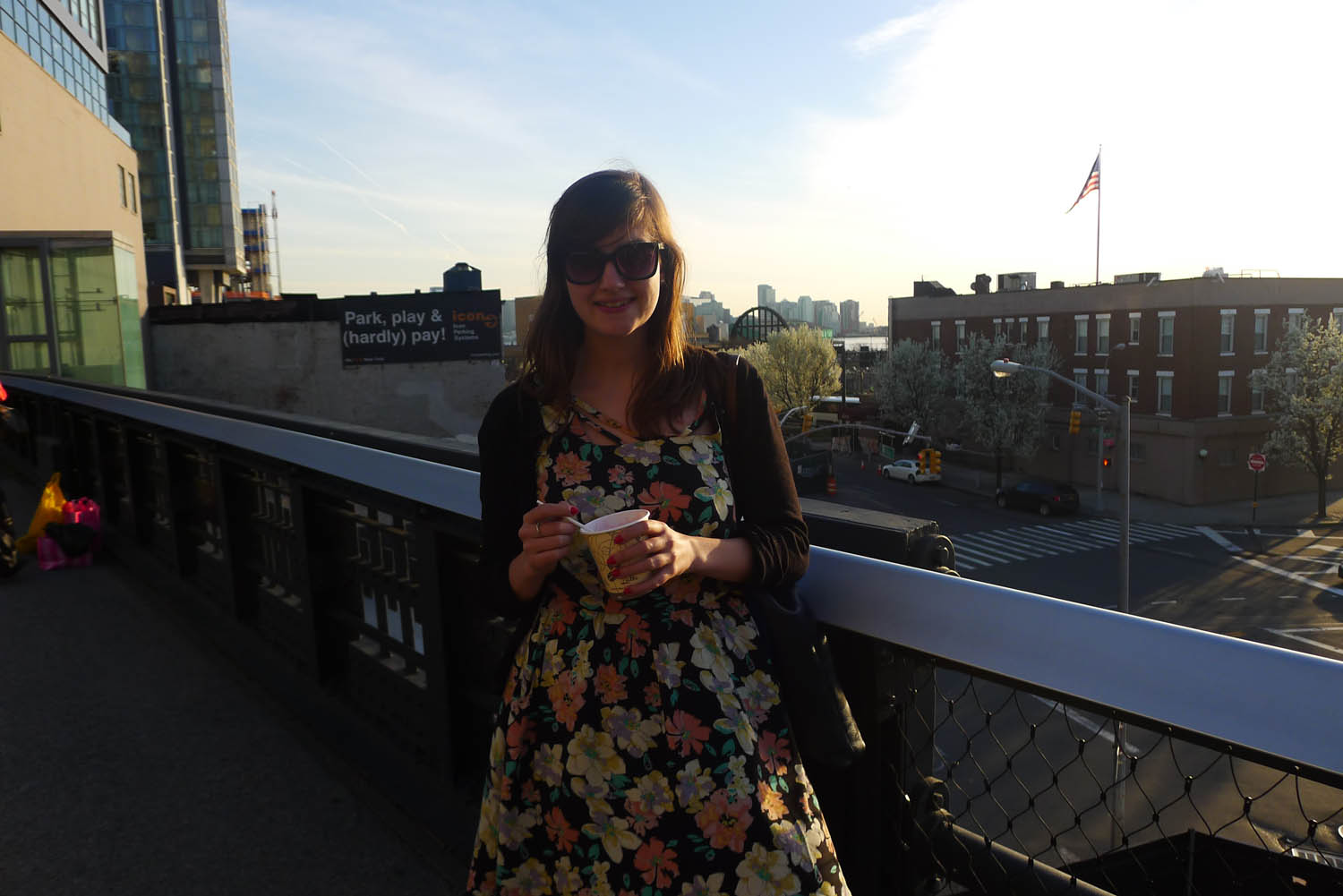 It was also the perfect place for a goss and an early-evening stroll as we slurped on our ice creams. I'll be doing this again!