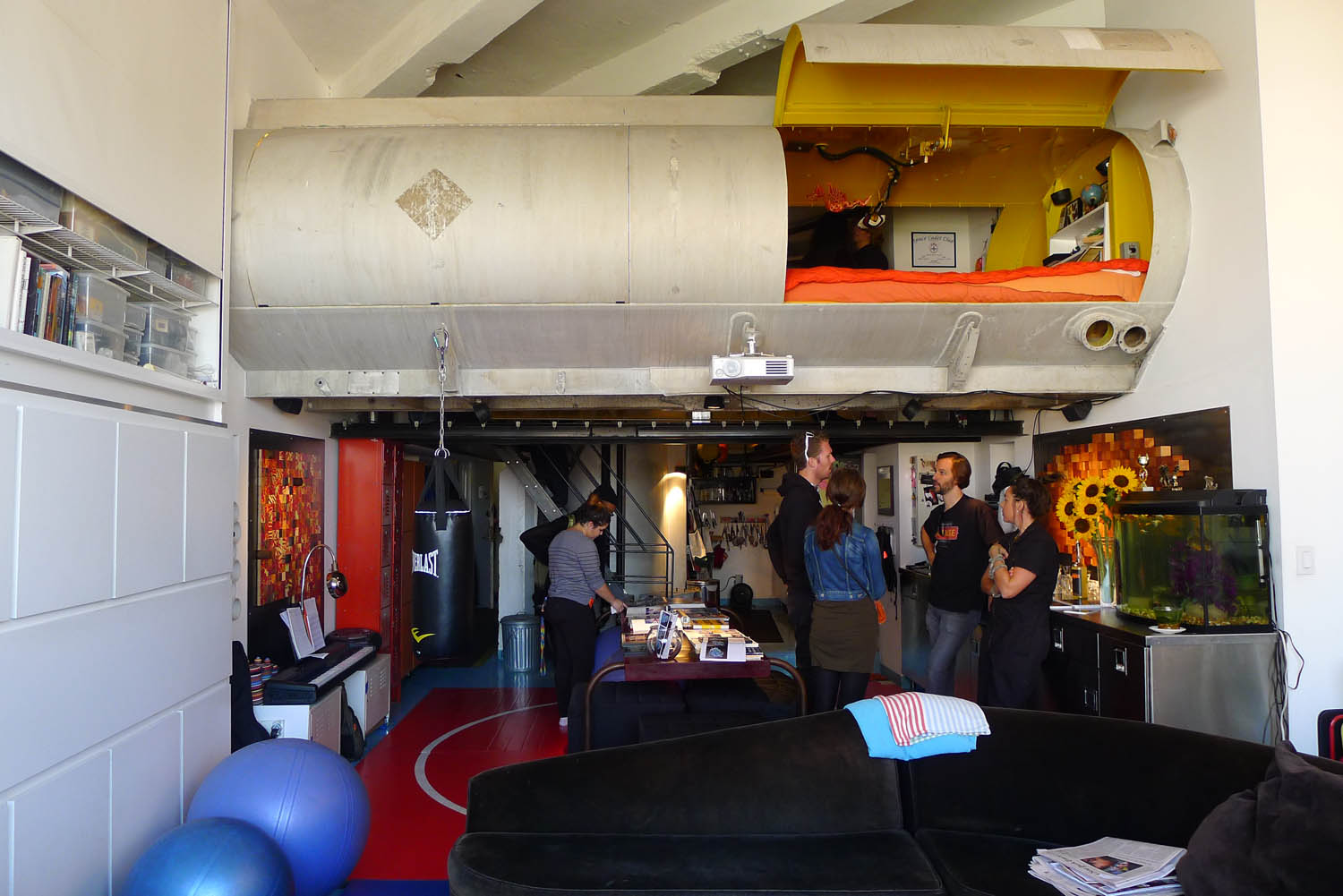 Even though moving apartments is always a pain in the tusch, I love it because you get to snoop around other people's houses. So when I learned there was a city-wide event this weekend where you could do exactly that without having to feign interest in moving in, I was very keen, safe to say some of the properties did make me think about getting in touch with a company like these Movers Houston.
Open House New York has been held one weekend every year since 2002 and gives members of the public access to interesting homes or public spaces that are rarely open. Some places have tours, while others just welcome people inside to browse at their own leisure.
I checked out the extensive list and decided it'd be most interesting to nosey around a home that was unlike any I'd ever seen before. I opted for The Morton Loft at 130 Barrow Street, a one-room apartment that has squeezed in a couple of extra rooms… by fitting it with an old petroleum trailer tank.
The tank was sliced in half and converted by a design firm, LOT-EK, 11 years ago. The windows of the apartment were removed and a crane lifted it inside the apartment, which is on the fourth floor. Half of the tank became two pod-like bedrooms and the other half was fitted vertically in the apartment to create a bathroom on each level. To open the sleeping pods, the owners (Joshua Morton and Susan Weinthaler) use hydraulic piston-operated doors that open upward.
And it was pretty cool. Ok, so there were no flashy features like frameless shower doors or smart home technology, but the aim of their game was space-saving and they did an amazing job of it, without sacrificing too much style. It's the kind of renovation plan you'd need to have a lot of trust in your Roofer to pull off, and it adds such a unique style point to the property. Genuinely impressive!
I think I was more impressed by it because it was unlike anything I had ever seen before, and when this happens, you truly become mesmerized by the features. I admired it that much that it has almost persuaded me to look into getting a loft apartment of my own, similar to the ones that you can find at Space station just by the off-chance that it has these types of space-saving features too. It will definitely be one of the talking points amongst your family and friends when they come and check out your new place. I just can't wait to see what else this property has to offer though.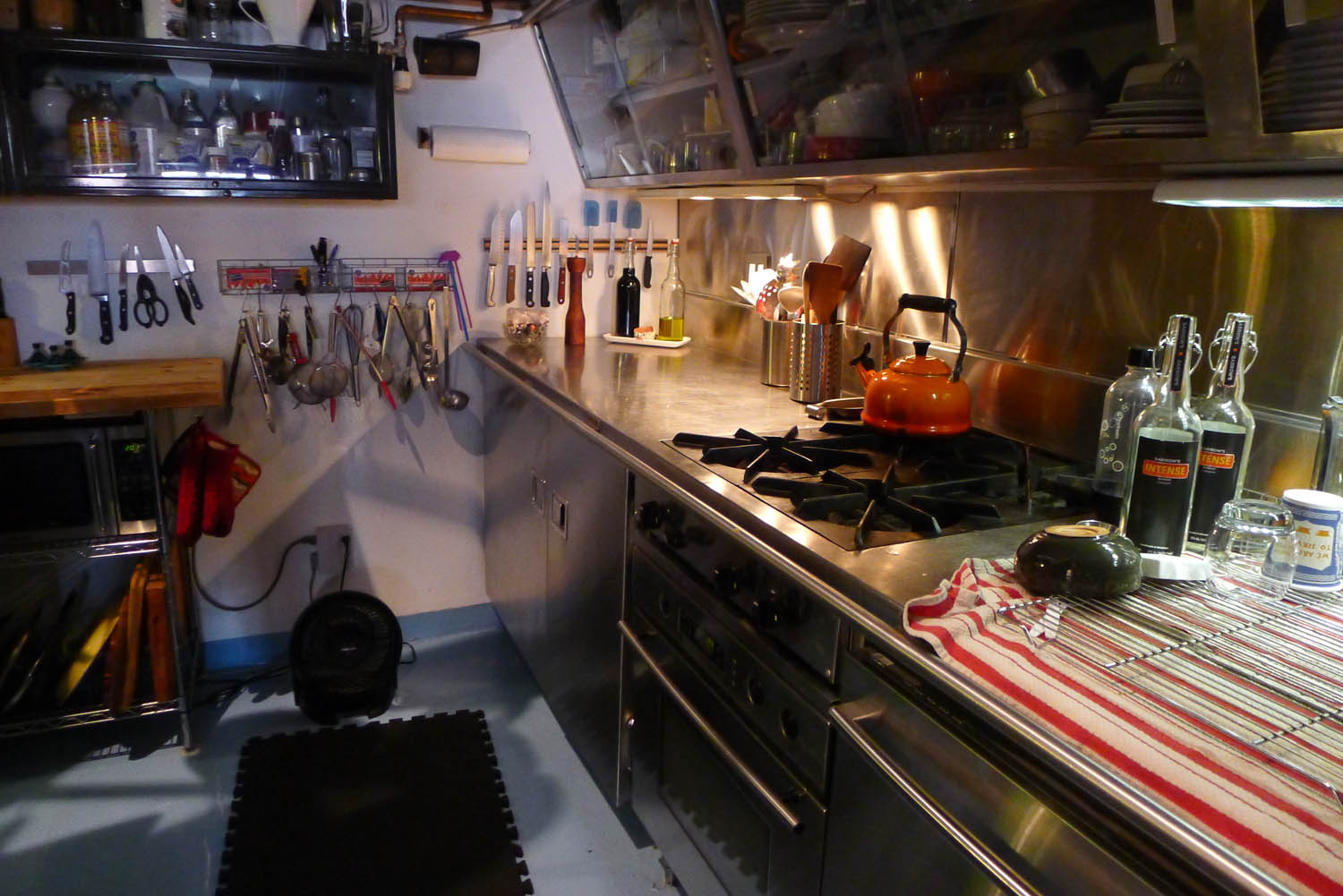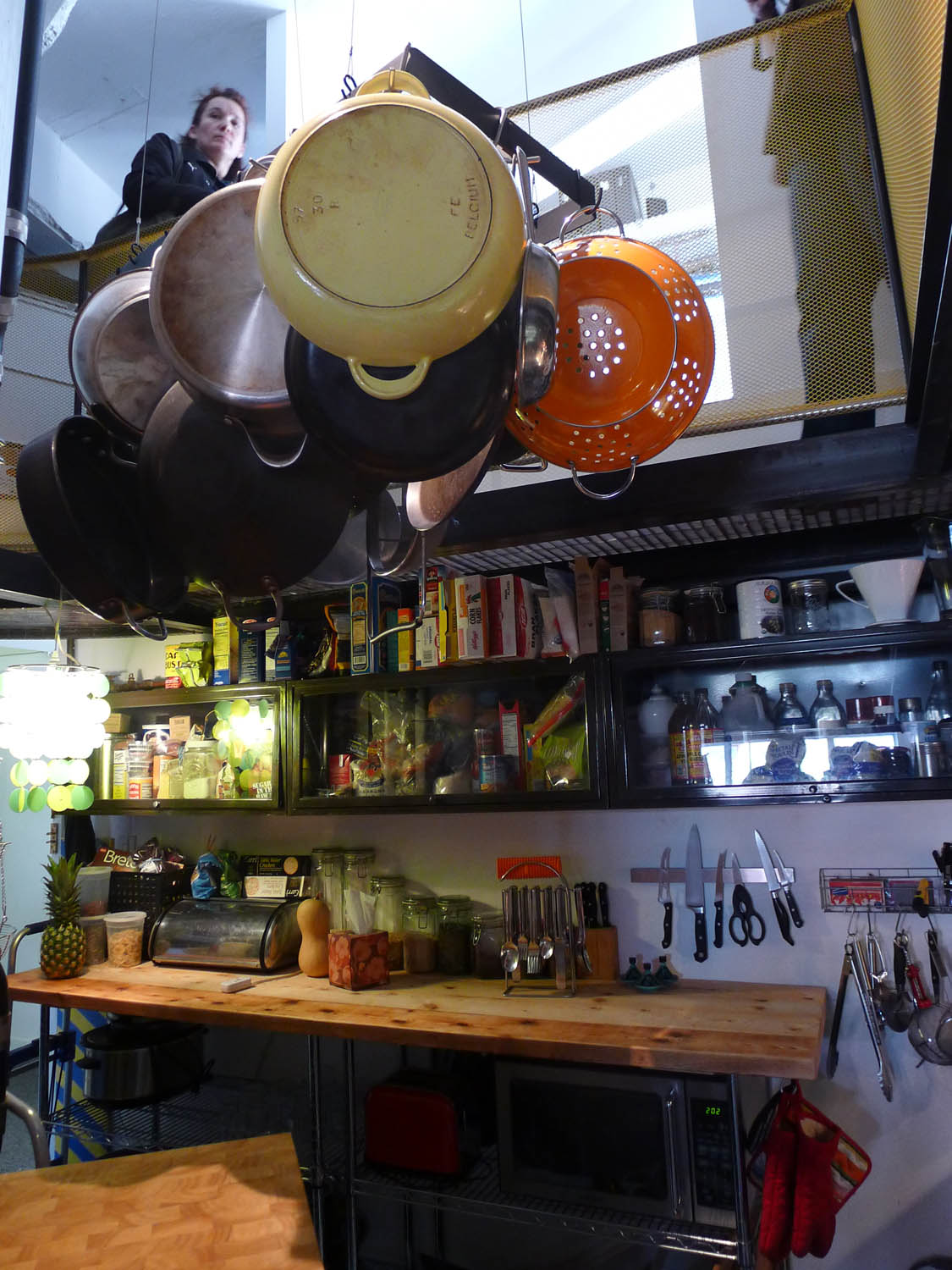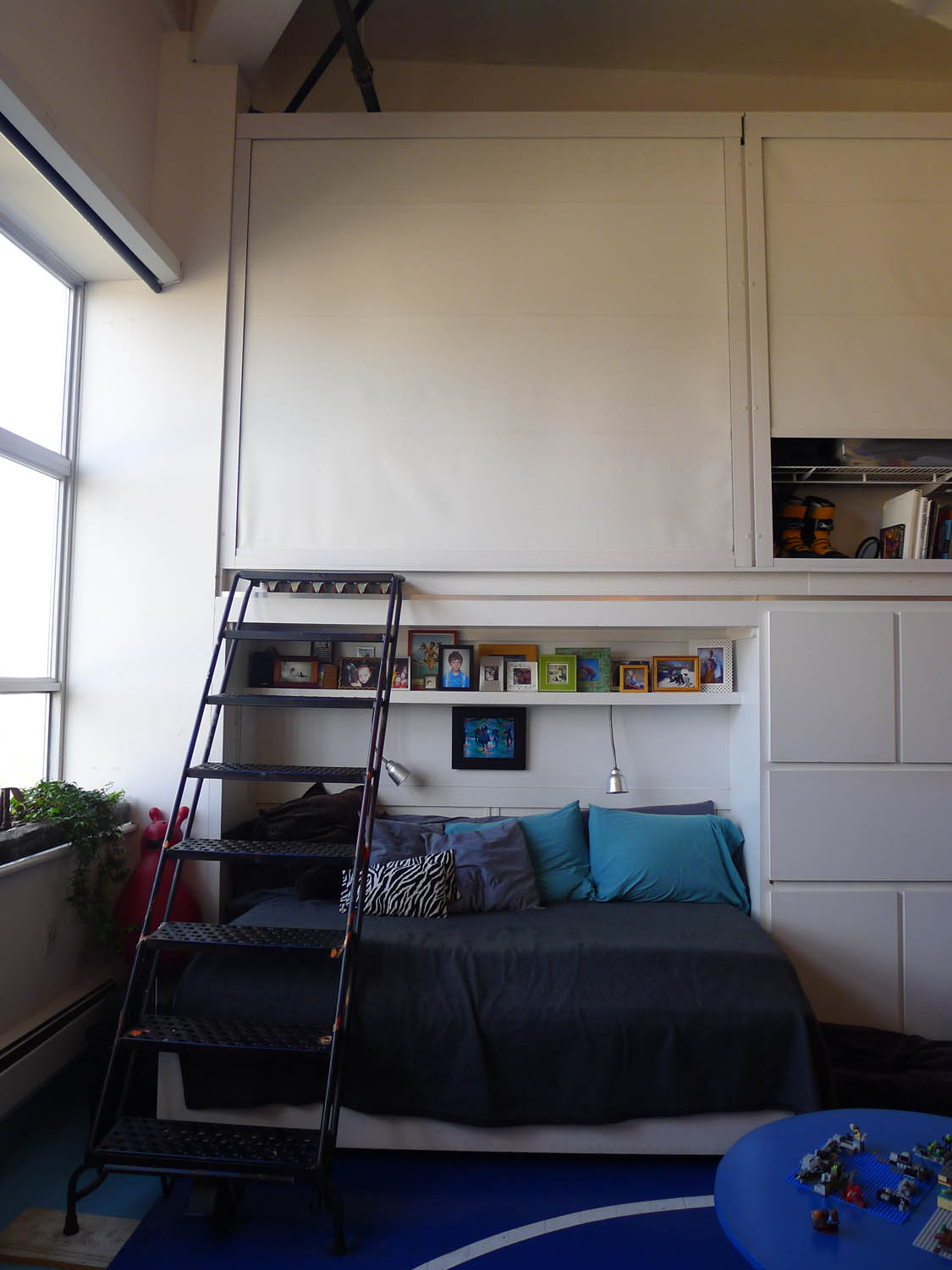 Even though I'm sure it's not everyone's cup of tea, there was no denying how much it improved the use of the space. The flat itself wasn't huge, and yet suspending the tanker from the ceiling and having two bathrooms used the area to its full potential – a must here in New York. And it didn't feel too squished, mostly because of its gloriously large windows and big living area. It was pretty smart.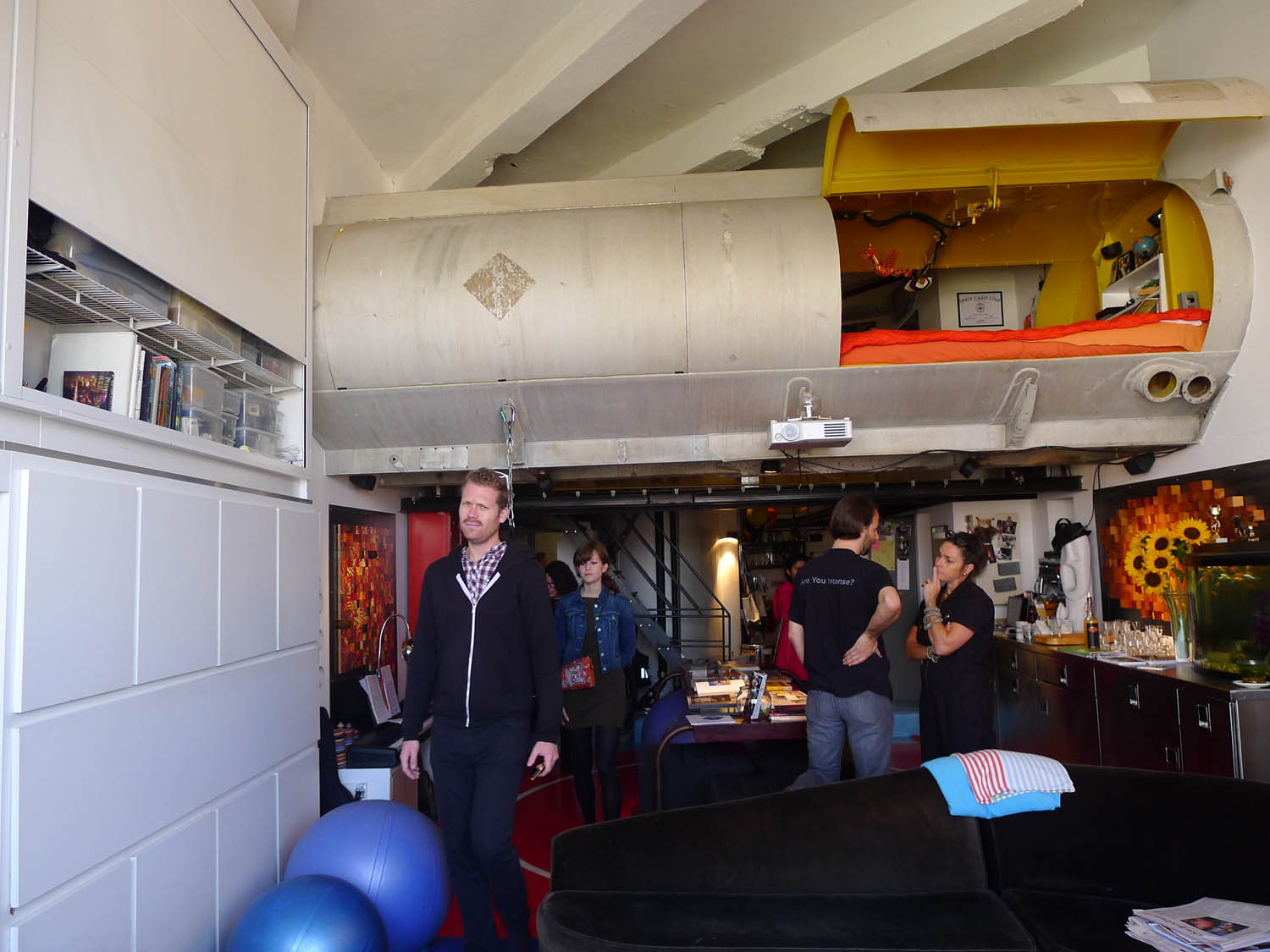 I love the idea of Open House New York – it's great that these people allow us to traipse around their homes and let us appreciate all the quirky designs and personalities in this city.
I'd have liked to look around a few more, but I was in the queue for The Morton Loft for 90 minutes and while it was worth it, I couldn't face that again. So rather than venture into any other homes, I looked around a rarely-open cemetery on my way home instead.
New York City Marble Cemetery
is a National Landmark on 2nd Street and the final resting place of several mayors and politicians whose remains are kept in vaults beneath the grass. President James Monroe was also buried here in 1831 before his body was moved to Virginia seven years later.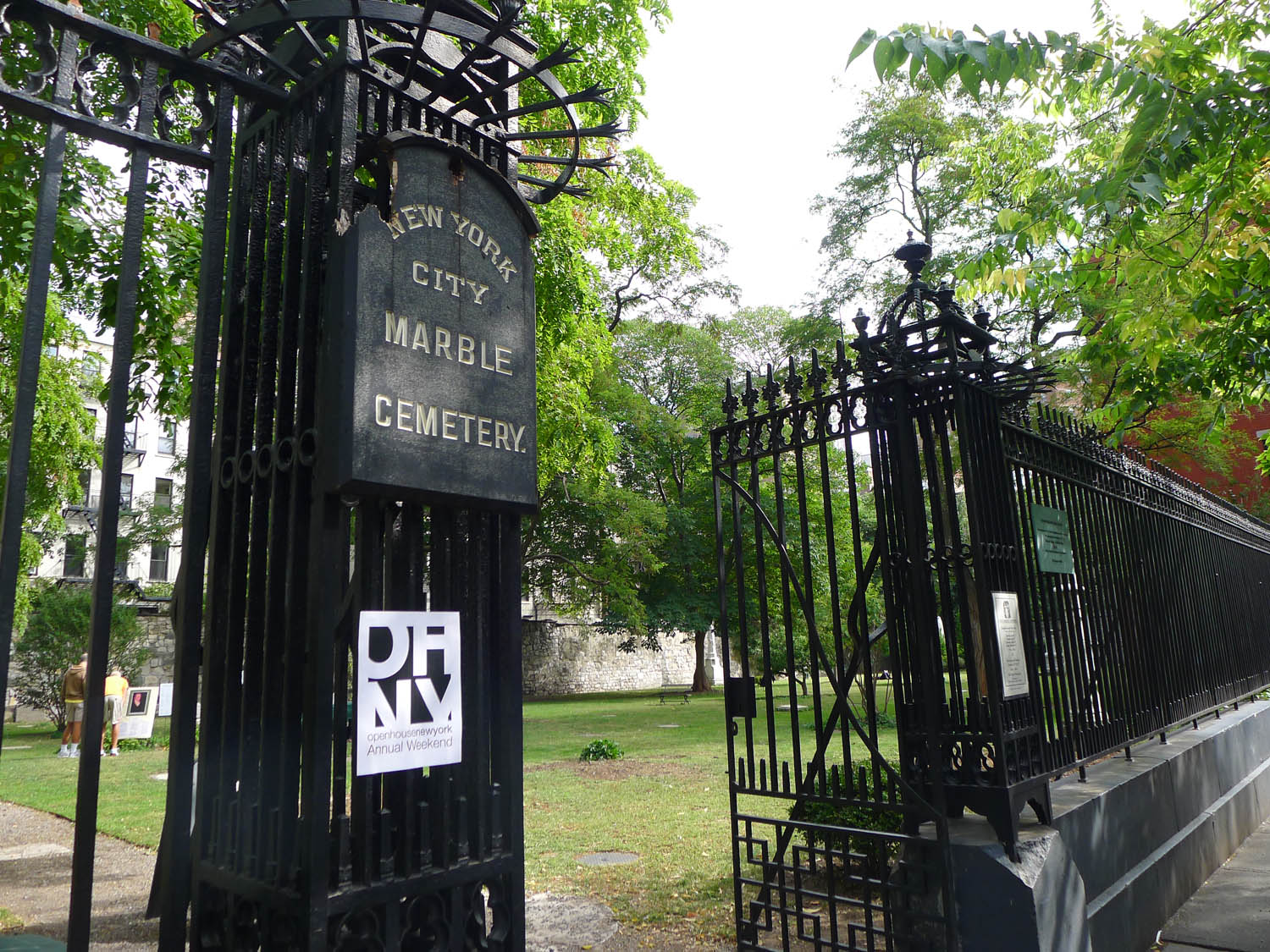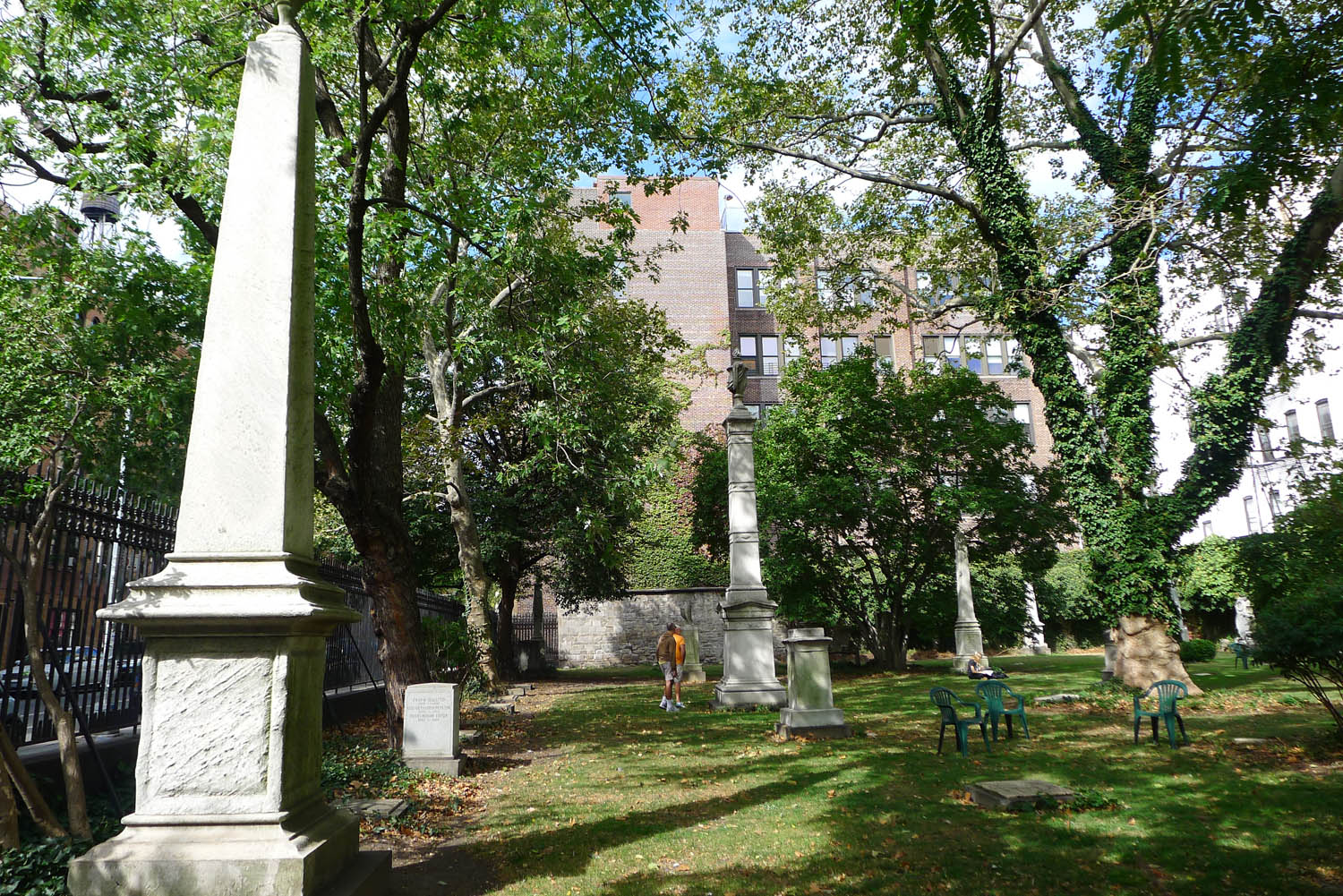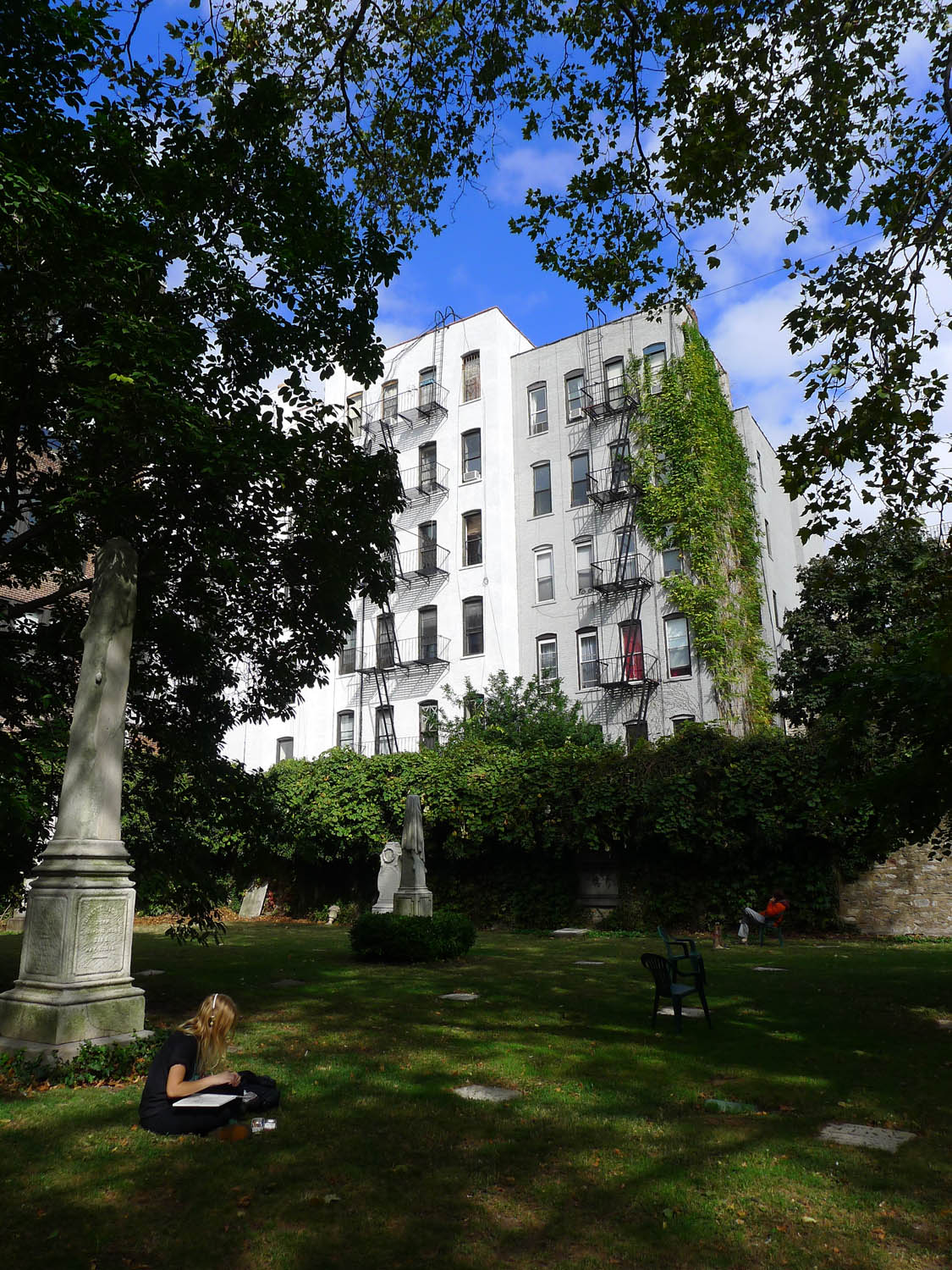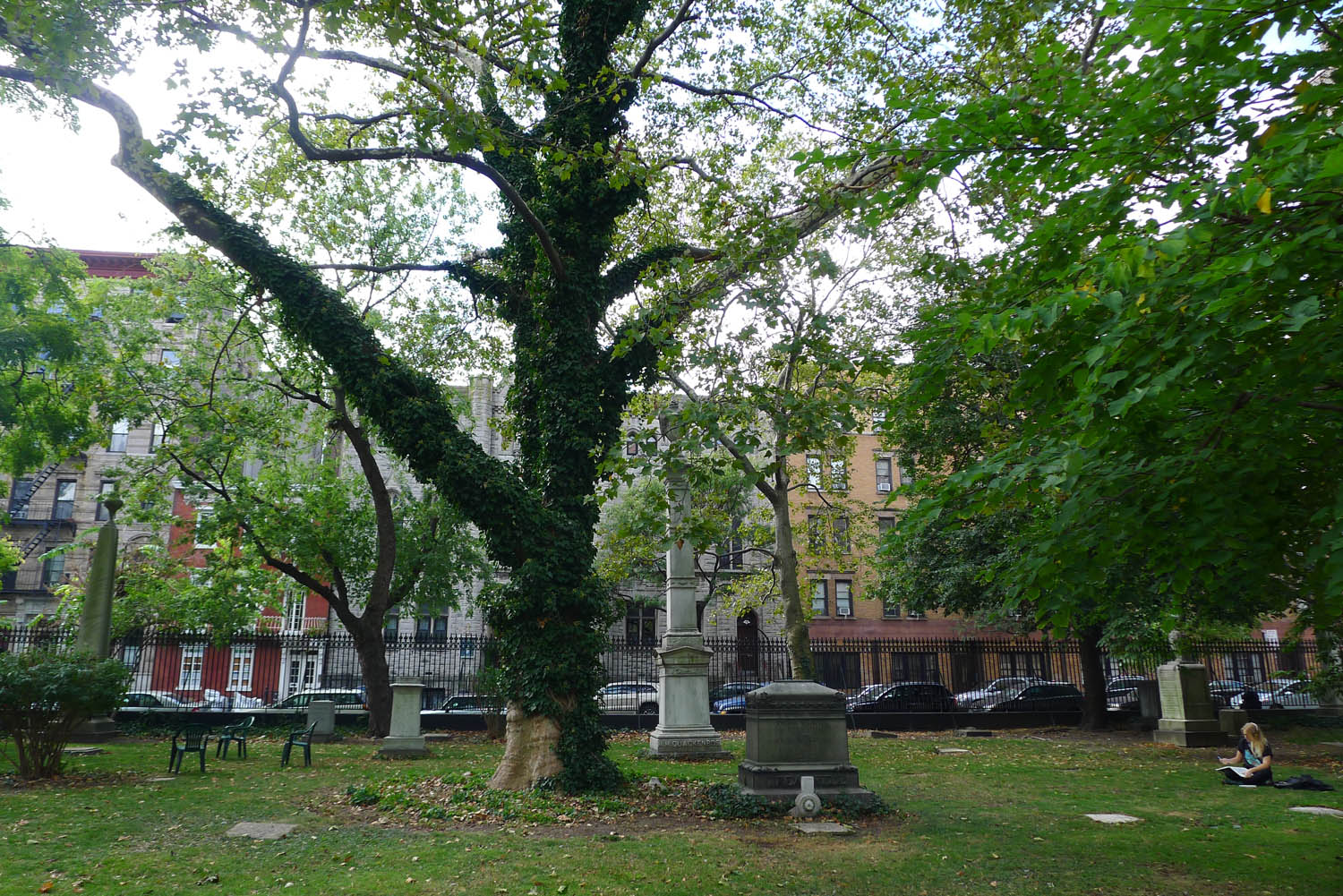 Again, it was great to have this area open to the public – a perfect quiet little corner amid the bustling madness of the East Village.
I heart Open House New York.
P.s. Yes, I still owe you the blog from Saturday!