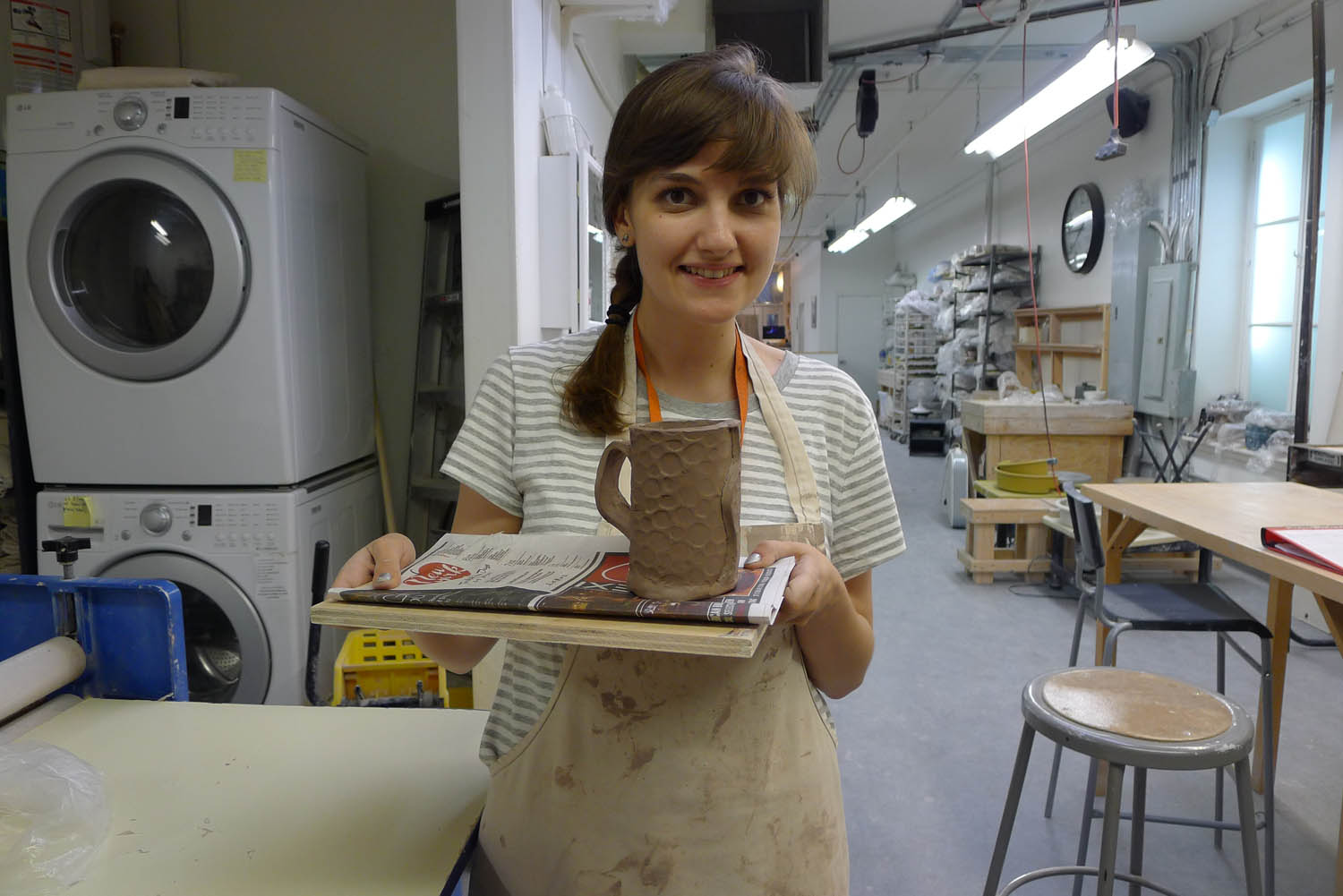 After getting to bed after sunrise this morning, it was time for a quieter evening. I headed to La Mano Pottery in Chelsea where I kept my eyes open long enough to make a wonky, bumpy mug. And I couldn't be prouder.
I took part in the Introduction to Hand Building class and, perhaps because of the gorgeous weather, only me and one other student turned up for the lesson with Doreen. Because of the mini group, she started the class with a tour, showing us the turning wheels, the studio spaces and stashes and stashes of pottery in various stages of the finishing process.
Then we got to work. Doreen gave us each a slab of clay and showed us how to cut it, add designs and score the clay so that it'd stick. She encouraged us to create a cylindrical object and I got to work on a mug.
I also made a pinch pot – where you start with a ball of clay, shove your thumb in the middle and then pinch the edge until you create a mini bowl. I felt like I'd regressed to nursery. And to be honest, the results were probably about as good as I'd have created there too.
But, ahh, this class was so therapeutic. Doreen was a fantastic, laid back teacher. She talked us through the process, before us ladies had a good natter and she shared stories about her own work. Oh and she created this little guy while we worked on our mugs.
This was a great activity, the space is gorgeous and everyone was so friendly – but I do think it was a bit pricey. Thankfully I got the two-and-a-half hour class on Groupon, but it's usually $75, which is just too steep.
Ah well. Four weeks and I'll be reunited with my finished mug!