I have been a bingo fan for years. When I was at St Andrews, us girls would get dressed up and head to a bingo hall on the outskirts of Dundee for a night of laughing, losing and lashing on wine from plastic glasses.
While I'd like to think I was a little classier these days, I've dabbled in some pretty messy late night bingo so far this year – and tonight I decided to try another alternate way of playing the sport.
I headed to Hotel Chantelle in the Lower East Side with some girls from work for Monday Night Bingo, which is hosted by comedians and performers in drag. Our main host was Murray Hill, an hilariously cheesy guy with old-fashioned swagger and bad, bad dad jokes. He had me laughing out loud.
As the wine continued to flow, we played numerous games each with kitsch prizes – Hello Kitty backpacks, an owl piggy bank and Honey Boo Boo's latest book. Regardless of the swag, we were desperate to win… but among the seven of us, we shamefully took home nothing.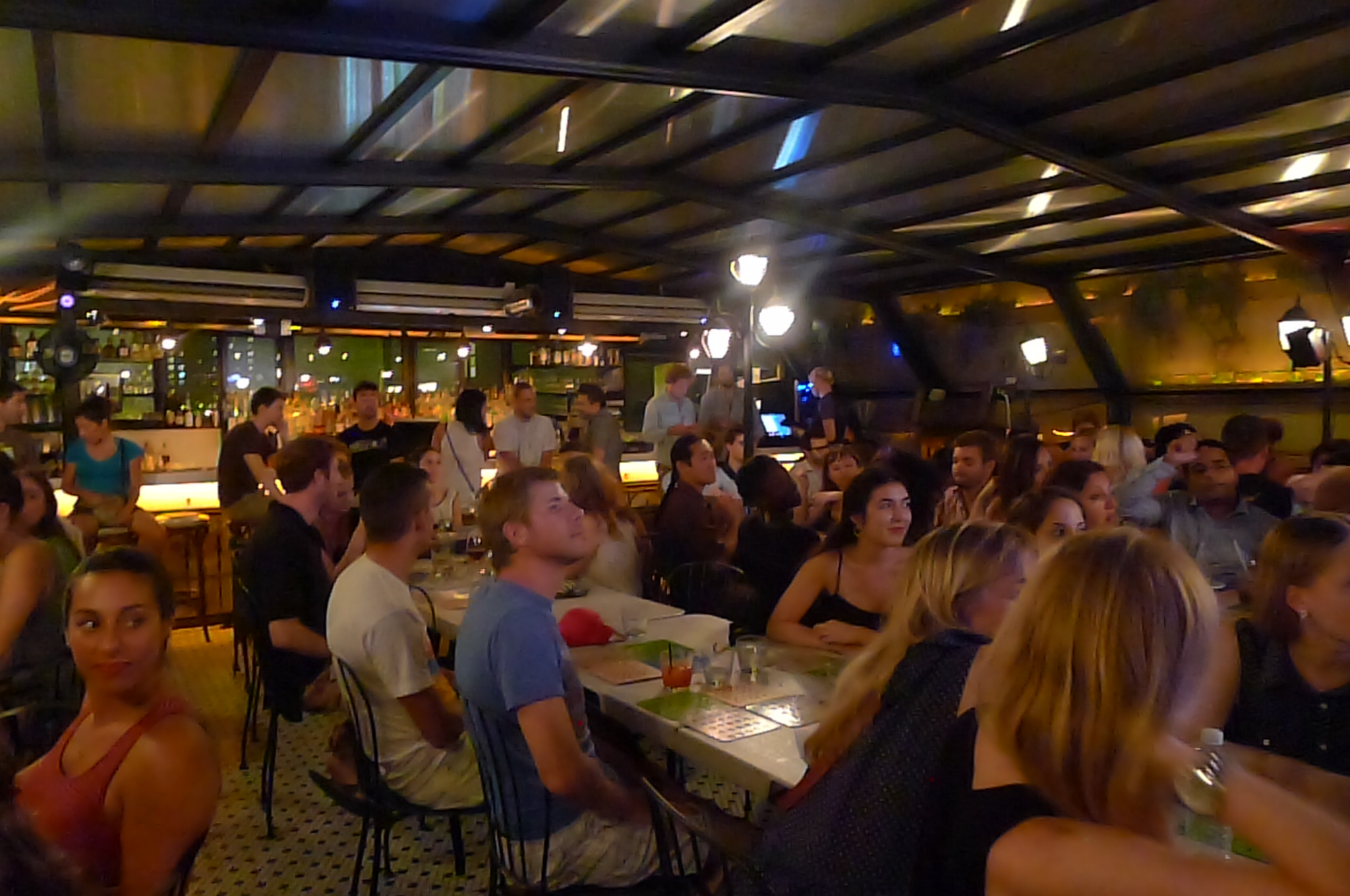 The night, which is held every Monday at the rooftop bar, was so fun; one particularly popular game was the underwear round in which the first three players to yell 'Bingo!' were hauled on stage, where they stripped to their underwear for a dance off. While I would never have been so brave (or merry), I appreciated that the three competitors were.
People think bingo is a game for grannies, but I've always maintained that it is a brilliant night out. And trust New York to come up with such fun spins on a tried and tested winner.