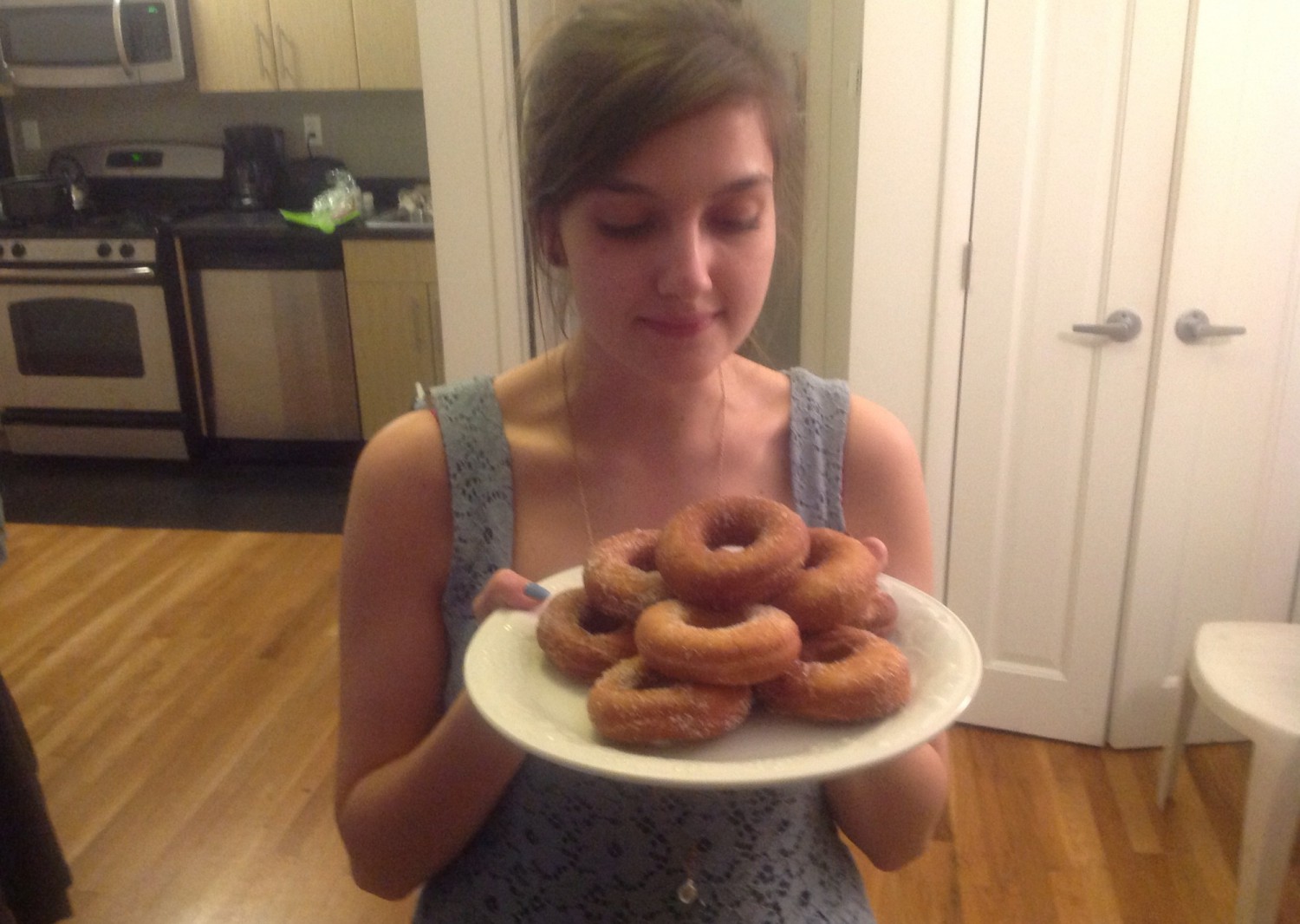 For the daughter of a patisserie chef, I'm a shockingly bad baker. But today I tried out a recipe I thought would be particularly tricky – and it worked out surprisingly well. Doughnuts!
The whole process took just under four hours, mostly due to the amount of time I had to wait for the dough to rise. And I had to get creative with a few processes because of a lack of utensils, but the results were delicious.
Here's what I used (plus two bottles of canola oil for frying):
And here's how I did it.
I used a Joy of Baking recipe, which comes with a really handy video. They were a little too doughy in the middle, so I might leave them in the oil for a little longer if I ever make them again. Maybe it's one I can teach chef extraordinaire Mummy Warren.